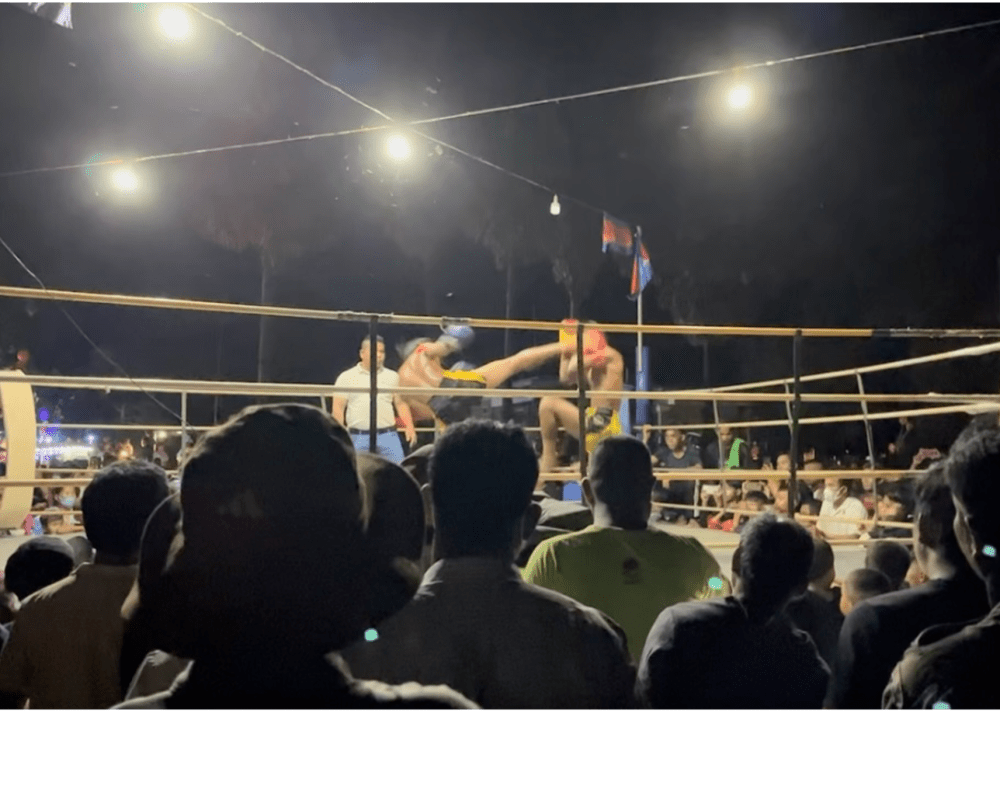 Cultural Immersion Experiences: Uniting Cambodian Locals and Travelers Through Tradition
Explore the heart of Cambodia and the cultural immersion experiences that come with engaging in local martial art, Kun Khmer. Connect with the locals, taste authentic delicacies, and be part of the vibrant community spirit.
Experience the Richness of Cultural Immersion Experiences in Cambodia

Uniting Cambodian Locals and Travelers

In the heart of Cambodia, my journey allowed me to immerse myself in one of the most vivid cultural immersion experiences. I reached a village where I could witness the mesmerizing display of Kun Khmer, the traditional Cambodian martial art. As a recent Kun Khmer trainee and an ardent lover of martial arts, my excitement knew no bounds to experience this local marvel. This unique encounter revealed not just the exhilarating sport, but the exceptional friendliness of Cambodian locals.

An Unforgettable Arrival

My journey began with meeting fellow enthusiasts at the gym, setting forth on an adventure to the village, just 15 minutes from Siem Reap. Upon arriving, we were greeted by a lively fairground filled with joy, dance, and tempting local flavors. Despite the language differences, the locals' warm welcome made us feel at home.


The Cultural Connection

Heartwarming Hospitality

Cambodian hospitality touched our hearts. We were embraced like old friends, invited to share meals and truly made part of their community. It was an incredible demonstration of their warm and inviting nature.

The Electric Atmosphere of Kun Khmer

The enthusiasm for the fights was palpable. The energetic crowd, friendly bets, and support for favorite fighters created a vibrant atmosphere, uniting locals and visitors alike in their passion for Kun Khmer.

Bridging Cultures with Smiles

Even as a foreigner, I never felt out of place. The locals' genuine smiles and curiosity created an immediate connection, making this part of my cultural immersion experiences truly enriching.

The Standout Victory

An intense battle with fighters from our gym marked the highlight of the night. The adrenaline, cheers, and final victory led to joyous celebrations among locals and visitors alike.

The Sense of Cambodian Community

A strong communal spirit permeated the event, a reflection of the sense of unity deeply rooted in Cambodian culture.

Embrace the Real Local Experience with LikeLocal

LikeLocal offers travelers a chance to escape the usual tourist routes and dive into the authentic lives of local communities. It enables a truly genuine experience in the heart of Cambodia, similar to what I had the chance to witness.

Conclusion

My experience with the Kun Khmer fight was a glimpse into the thrilling traditions and extraordinary warmth of Cambodian locals. The cultural immersion experiences with LikeLocal provided a pathway to genuine connections and unforgettable memories. It's through these connections that the true essence of Cambodia comes alive, making every journey genuinely unforgettable.